We offer a full range of diagnostic imaging services. At the Linton House Clinic we use some of the most up to date scanning equipment in the country.
MRI
We have access to one of the few 3T scanners in the country. Advantages include high resolution and speed of scanning.
Open MRI is also available to reduce the sensation of claustrophobia.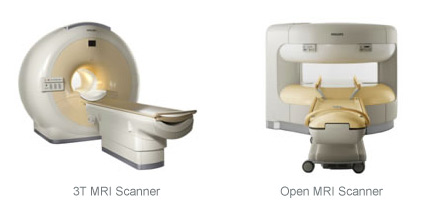 For more information on the MRI scanners that we can use, please see the equipment capabilities page for the Linton House Clinic.
CT Scanning
A new CT scanner is available in the Linton House Clinic for our patients.
X-Ray
This is a commonly used imaging technique used to investigate knee problems.